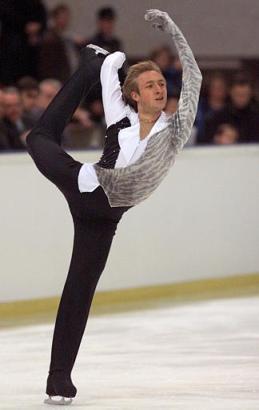 by Chris Price

I HOPE HIS GOLD MEDAL HAD IT'S SEAT BELT ON!

Hours after winning the men's figure skating title by a huge margin Thursday, Russian gold medalist Yevgeny Plushenko was involved in a car accident on the way to the airport Friday morning.

On Plushenko's Web site, his agent, Ari Zakarian, said Plushenko was trying to catch a flight to St. Petersburg, Russia, from Milan so he could attend a celebration that St. Petersburg was holding in his honor.

Plushenko was traveling with his coach and his choreographer; a representative of a Russian Olympic team sponsor was driving, Zakarian said. No one was injured.

Plushenko will be back in Turin in time for the exhibition skate next Friday, Zakarian said.

Now imagine if he had been riding in a car in Houston headed for the airport. With all the Houston traffic, he may not have made his plane.